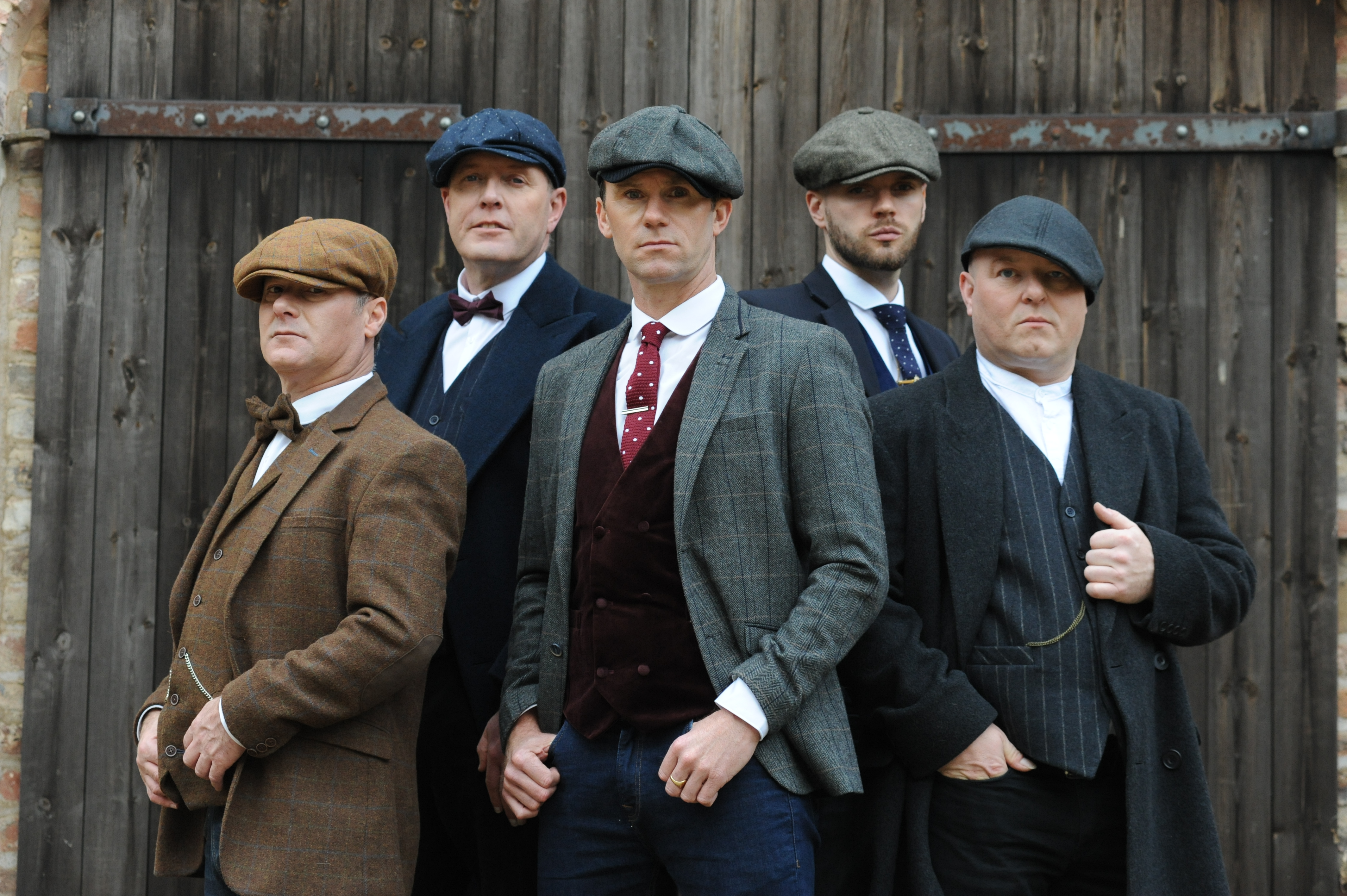 Welcome to our world.
The world of the Cheaky Blinders.
This lively energetic party band of Cheaky Blinders have exploded onto the UK live music scene and are rocking the country with their unique brand of energy, style, attitude and passion of gangster rock.
The band are a heart-pumping' fuelled musical gang of entertainers from and era that is once again taking the world by storm.
Our theme is the glamour of a 1920's Britain when times were good and parties were outrageous.
Style and fashion are that of smart suits, shirts, ties and braces, overcoat, peaked caps and hobnailed boots and then comes our twist, a trendy modern edgy music combines modern music with a hint of 1920s Style and panache.
Try to imagine rock music of the 2020s fused with the fashion and dances of the 1920s at a time when Britain was roaring and the the rich enjoyed extravagant parties in swish clubs,  whilst the working classes fought for supremacy of the streets and powerful gangs ruled the horse racing and boxing circuits.